Brighty the Burro Accent Pillow
Brighty was the Grand Canyon's most famous Burro and remains a true legend. This 12" x 16" throw pillow is hypoallergenic and made from faux down and covered in 100% Grade A Cotton with a hidden zipper enclosure. Made in the USA via
Zazzle
.
$55.95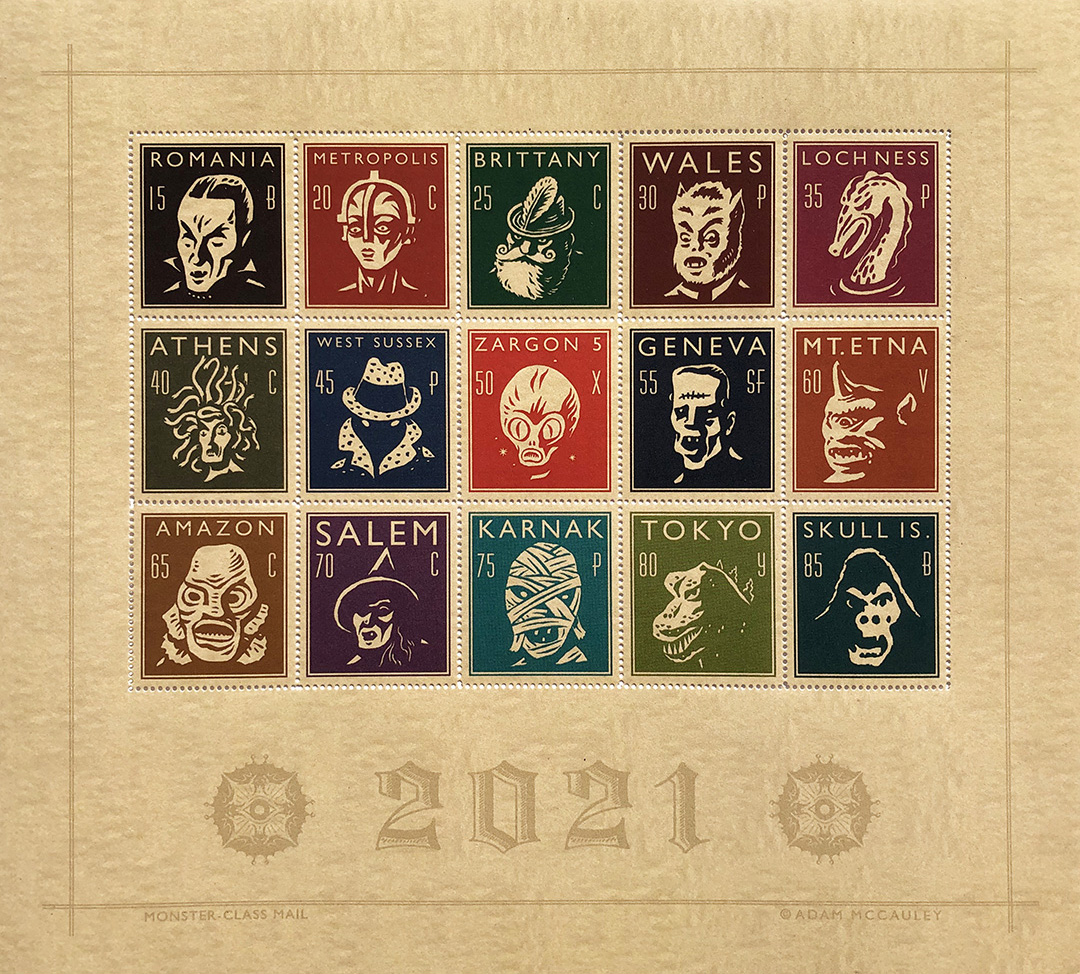 Monster Stamps 2021 Commemorative Sheet

First Edition of 300 signed and numbered
commemorative set of fifteen Monster-Class Stamps.
Created in collaboration with
The Portland Stamp Company

$30
Add to Cart
Scary Cat Pin
Collector's edition glow-in-the-dark hard enamel metal
lapel pin. 3 colors, gold plated, yellow rubber clutch
Brought to you by
Cultural Void
$25 Add to Cart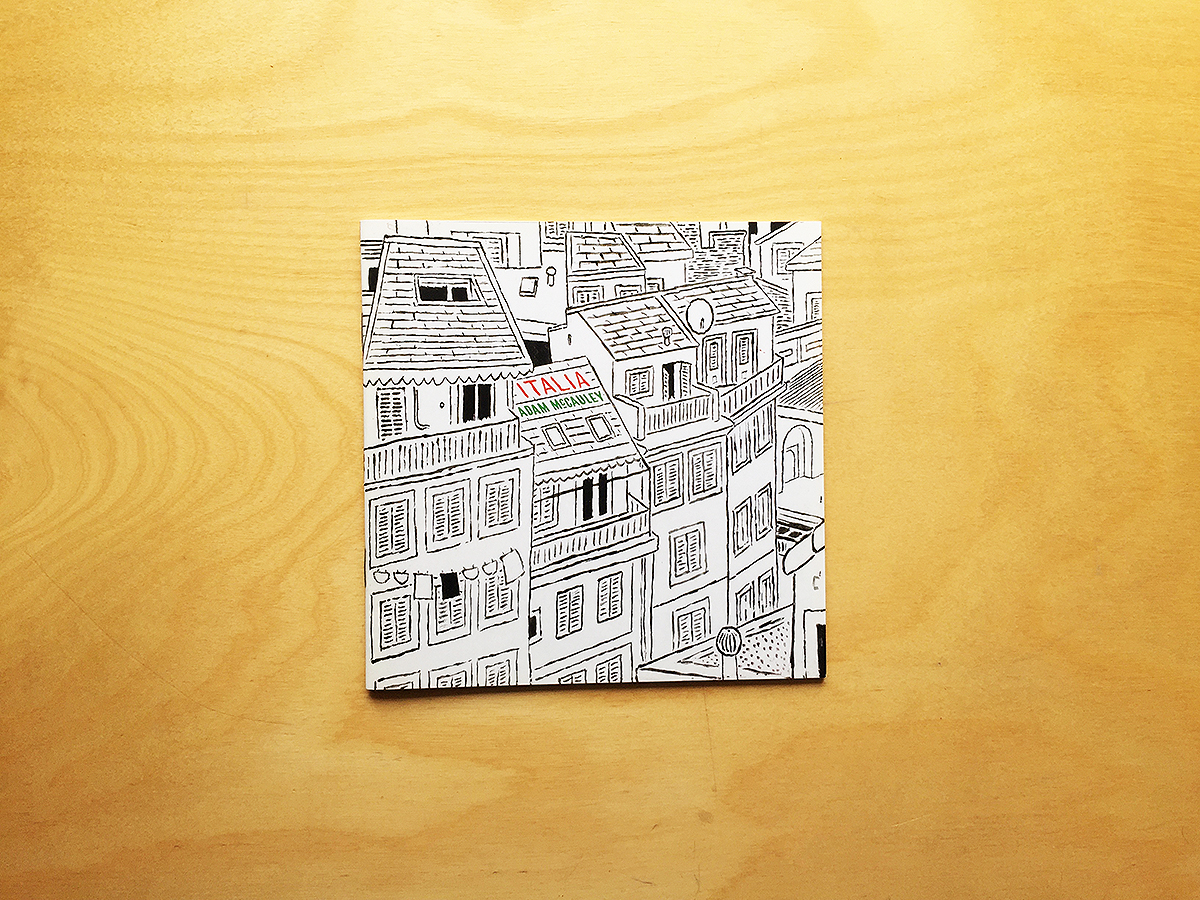 Italia Booklet

6" Square 12 page soft-cover mini-booklet of
drawings
Created while traveling in Rome, Sienna, Cinque Terre, Venice and Milan
$4 Add to Cart
Prints, Originals & Relicensing

Custom archival prints can be made in a
variety of sizes of most of the images on this site
and many images are also available for relicensing.
If you have inquiries about purchasing
original art, relicensing or a custom print,
drop Adam a line
to get prices and availability.